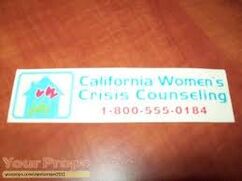 California Women's Crisis Counseling
(further reffered to as
CWCC
) is a fictional telephone hotline in which women who are residents of California can call if they have an emotional problem.
It was where Sidney Prescott was employed while she was agorophobic, allowing her to work from home and help others in need. 
Scream 3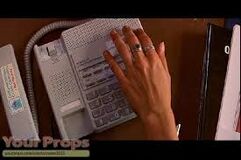 In Scream 3 , Sidney Prescott works at CWCC using the alias, "Laura from Monterey". Her first call of the movie is when a girl calls, telling her about how her boyfriend sometimes hits her.
Later on, a call she receives begins as a woman panicking because she has just killed someone. After Sidney tells her that she needs to call the police, the voice changes to that of the killer's. Later in the movie, she tells Dewey and Gale about the call at Sunrise Studios.
Appeared In
Ad blocker interference detected!
Wikia is a free-to-use site that makes money from advertising. We have a modified experience for viewers using ad blockers

Wikia is not accessible if you've made further modifications. Remove the custom ad blocker rule(s) and the page will load as expected.