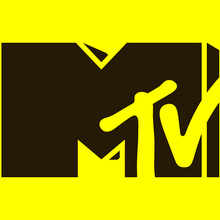 MTV (Music Television) is an American cable television network based in New York City. Launched in 1981, the original purpose of the channel was to show music videos, as well as other music news and events. Today, MTV broadcasts a variety of music, pop culture, youth culture, and reality television shows aimed at adolescents and young adults. MTV is owned by Viacom Media Networks (formerly MTV Networks), the television division of Viacom, which also owns other networks including VH1 and Nickelodeon.
In recent years, MTV had struggled with the secular decline of music-related cable media. MTV ratings had been said to be failing systematically, as younger viewers increasingly shift towards digital media, with yearly ratings drops as high as 29%; thus there was doubt of the lasting relevance of MTV towards young audiences. In April 2016, MTV announced it would start to return to its original music roots with the reintroduction of the classic MTV series MTV Unplugged. It was also reported that the series MTV Cribs would be making a return on Snapchat, with 14 original music-related shows speculated to be in production.
MTV has spawned numerous sister channels in the US and affiliated channels internationally, some of which have gone independent. As of July 2015, approximately 92,188,000 US households (79.2% of households with television) have received MTV.
TV Shows
This following shows are currently airing, will air, or have aired on MTV throughout the years:
Teen Mom - 2009 to 2012
Catfish: The TV Show - Since 2012
Real World - Since 1992
Awkward - 2011 to 2016
Teen Wolf - 2011 to 2017
Are you the One? - Since 2014
Jersey Shore - 2009 to 2012
The Hills - 2006 to 2010
Beavis and the Butthead - 1993 to 2011
Daria - 1997 to 2002
Scream (TV Series) - Since 2015
The Challenge - Since 1998
Teen mom 2 - Since 2011
Faking it - 2014 to 2016
Laguna Beach: The Real Orange County - 2004 to 2006
Ridiculousness - Since 2011
16 and Pregnant - Since 2009
Punk'd - 2003 to 2012
Mary + Jane - Since 2016
True Life - Since 1998
MTV Unplugged - Since 1989
MTV Cribs - 2000 to 2011
Total Request Live - 1998 to 2008
Wild n' Out - 2005 to 2007
Girl Code - Since 2013
Finding Carter - 2014 to 2015
My Super Sweet 16 - Since 2005
Jackass - 2000 to 2002
Ad blocker interference detected!
Wikia is a free-to-use site that makes money from advertising. We have a modified experience for viewers using ad blockers

Wikia is not accessible if you've made further modifications. Remove the custom ad blocker rule(s) and the page will load as expected.