Scream Trilogy Boxset
was Originally Released in the USA as an Ultimate DVD Collection on
September 26, 2000
and re-released as a triple pack in
September 6, 2011
. Then in 2003 A New edition of the Scream Trilogy released UK followed by a newly
edition featuring a brand new cover with a glowing Ghostface in 2011 
Movie Rating
R-Rating - America.
18 - England and Ireland.
Summary
This collection includes all three films from Wes Craven's Scream trilogy. In Scream the residents of a small town are victimised by a masked predator who mimics horror films with real life acts of terror. In Scream 2 a crazed copycat killer begins to act out a chilling real-life sequel to the Woodsboro murders. Scream 3 sees Sidney Prescott come out of hiding and, along with the other Woodsboro survivors, finds herself drawn into another adventure.
Extras
Scream
Production Featurette
Behind The Scenes Footage ('On The Scream Set' & 'Drew Barrymore')
Q & A with Cast & Crew ('What's Your Favorite Scary Movie' & 'Why Are People So Fascinated by Horror Films?')
Commentary by Director Wes Craven & Screenwriter Kevin Williamson
Special Effects Gallery (Images, Pictures & Stills)
Film Facts
Scream 2
Behind The Scenes Footage
Scream 3
Outtakes
Behind The Scenes From All Three Scream Movies (Scream, Scream 2 & Scream 3)
Deleted Scenes
Alternate Ending
Music Video "What If" performed by Creed
Videos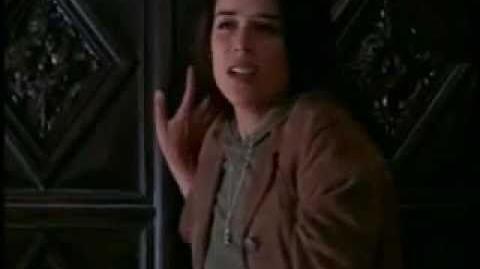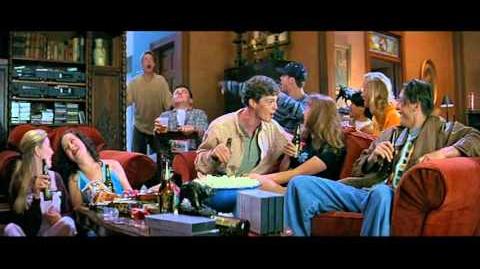 Ad blocker interference detected!
Wikia is a free-to-use site that makes money from advertising. We have a modified experience for viewers using ad blockers

Wikia is not accessible if you've made further modifications. Remove the custom ad blocker rule(s) and the page will load as expected.