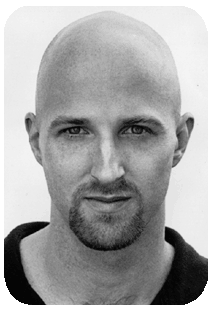 Sometimes it seems like Will Kennison was born into a movie of his own. After surviving a near-fatal fall from a tree as a child, Will spent the remainder of his adolescence recovering in a head trauma center. There he met Dr. Alice Ehlers, the screen writer of the drama Who Said That? , who trained Will in the craft and sent him to Hollywood at the age of eighteen. Five years later, Will sold his first spec script, the twisted Real Estate Agent of Death to Sunrise Studios. He gained national attention for his witty style of gore after his smash hit Stab. Today, Will is one of Hollywood's hottest writers, the scribe of nearly one dozen feature films in addition to his hit teen television drama Young Spielbergs.
Writing Credits
Ad blocker interference detected!
Wikia is a free-to-use site that makes money from advertising. We have a modified experience for viewers using ad blockers

Wikia is not accessible if you've made further modifications. Remove the custom ad blocker rule(s) and the page will load as expected.